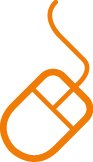 Found a bug?
   Tell us about it!
The Bank's insiders
List of Insider Information for Rosenergobank Commercial Bank (Closed Joint-Stock Company)
List of Insider Information
Restrictions on the Use of Insider Information
Insider information shall not be used for:
carrying out transactions in financial instruments that insider information applies to, by one's own means, or by means of a third person, apart from transactions that apply to obligations on the buy or sell of financial instruments that have reached their maturity date, if such obligations arose as the result of a transaction carried out before the person became aware of the insider information.
transferring to a third person, apart from instances of transfer to a person on the list of insiders with respect to performance of obligations established by federal laws or with respect to performing employment duties or executing a contract;
giving recommendations to third persons, or obligating or encouraging them in some other way to buy or sell financial instruments, foreign currency, and/or commodities.
Notification Provided by Insiders of Transactions Performed
Based on Federal Law No. 224-FL of 27.07.2010 "On Counteracting Illegal Use of Insider Information and Market Manipulation and on Making Amendments to Certain Legal Acts of the Russian Federation," physical and legal persons who have received notifications regarding their inclusion on the list of insiders (have access to the information on the List of Insider Information of Commercial Bank ROSENERGOBANK (Closed Joint-Stock Company) (hereafter – the Bank) must inform the Bank, as well as the Federal Financial Markets Service, within 10 (ten) working days from the date they performed the corresponding transaction, about any transaction performed with the Bank's securities and financial instruments, as well as about entering contracts that are derivative financial instruments, the basic assets of which are the Bank's securities.
Notification Form on Transactions Performed by Insiders
The filled-in notification form on transactions performed can be sent to the Bank in the following ways:
by regular mail;
by e-mail (to the Bank's e-mail address );
by courier.