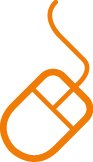 Found a bug?
   Tell us about it!
About the Bank
Rosenergobank was founded in 1992 through enterprises of the Russian fuel and energy complex. We are dedicated to precise and consistent implementation of our development strategy aimed at ensuring dynamic growth, as well as vigorous expansion of our operations and customer base. The reputation and experience we have acquired during our collaboration with enterprises of the fuel and energy complex and government institutions are helping us to forge ahead and successfully provide universal financial services to the largest enterprises of the leading industrial branches, small and medium businesses, and individuals.
Today Rosenergobank is a stable national financial institution that offers its customers a wide range of services and takes active part in developing the country's economy. Bank is the Partner Bank of the Moscow Government, and is one of the partner banks of the Federal Customs Service. Rosenergobank has been participating in the National Deposit Insurance System since 2005.
Rosenergobank supports the federal program of small and medium business development, participates in national mortgage lending programs, is successfully cooperating with regional guarantee funds, and is working in close cooperation with key financial market entities (the Association of Russian Banks, the National Securities Market Association, the Moscow Interbank Currency Exchange, the MICE stock market, Master Card International [affiliated status], SWIFT [interbank financial telecommunication network], and others).
Rosenergobank adheres to the principles of professional ethics set forth in the Code of Ethics and Business Conduct approved by the 19th Congress of the Association of Russian Banks on 2 April, 2008.
Rosenergobank's dynamic growth is shown not only by our growing number of customers and partners, but also by the ratings it received from prestigious Russia and international agencies in 2011:
Moody's assigned Rosenergobank a rating of "B3/Np/E+" (stable outlook), while Moody's Interfax Rating Agency gave it a long-term national credit rating of "Baa3.ru";
In July 2015, the National Rating Agency and Moody's confirmed Rosenergobank's long-term ratings.
The National Rating Agency raised Rosenergobank's individual credit rating to the level of "A+" (the top credit rating).
In July 2014, NRA confirmed Rosenergobank's credit rating at the level of "A+" and assigned positive outlook.
We are dedicated to ensuring reliability, stability, and a high professional service level.
We look forward to seeing you at our branch offices.